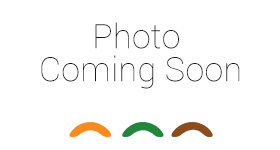 Danny Oh
Elder
Danny grew up in Michigan in a Christian home, but truly began to feel the Lord's presence in his life during medical school. He has been attending Bridges Community Church since moving to the Bay Area in 2015 and is a member and one of the leaders of the Common Need Life Group. Danny has been dedicated to serving and teaching in multiple capacities over the years.
Danny is an internist and interventional gastroenterologist by training, who spent time in group practice and academia before joining the pharmaceutical industry. He is now an Executive Director, leading a group responsible for developing drugs to treat various gastrointestinal diseases, while continuing to see patients and teach as a volunteer staff physician at the Palo Alto VA Medical Center. Danny holds a BSE in chemical engineering from the University of Michigan – Ann Arbor, and obtained his medical training at the University of Texas Southwestern Medical School, Washington University School of Medicine in St. Louis, and the Perelman School of Medicine at the University of Pennsylvania.
He is married to Dorothy and they have two children: Isaac and Aaron.
To contact Danny, please email Liliya in the Bridges office at liliya@bridges.church.