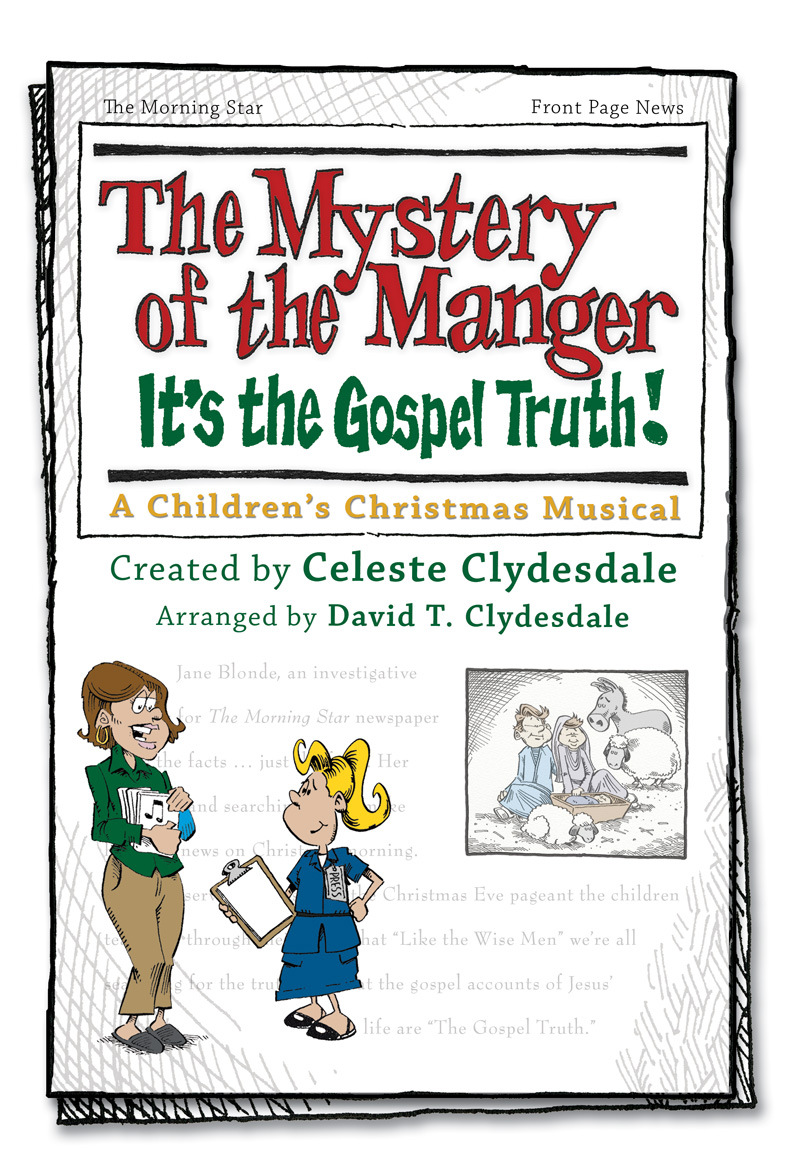 The Kids' Choirs at Bridges Community Church will present a Christmas Celebration on Saturday, December 3, 2022 at 5:00pm.
Our Christmas musical, The Mystery of the Manger by Celeste Clydesdale, teaches the facts and examines the evidence of Jesus' birth. It all actually happened as promised and prophesied in Scripture. The musical centers around Jane Blonde, an investigative reporter for the Morning Star newspaper who wants the facts. Her questions and searching make headline news on Christmas morning. It is a fun musical packed with truth. You are in for a real treat!
Tickets are not needed.
For more information about Children's Choirs or sign-ups, contact Leslie Schneider in the church office at 650-948-5698 x108 or
les@bridges.church
.